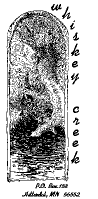 Card Gallery
Our customers have sent us beautiful cards made out of our stamps and we are delighted to share them with you!
We've split up the gallery by plate so you don't have to wait so long for the pages to load. Each plate page goes to a page of thumbnails of the cards for that plate. Then you can click on the thumbnails of only the ones you wish to see in larger form.

Plate 1


Alphabet Solitaire Gallery
When we first introduced Alphabet Solitaire, we encouraged stampers to try their hand at the game and give us feedback.
We got wonderful suggestions for how to improve the game but we were absolultely wowed by the pictures of the stamped games! You don't want to miss our Alphabet Solitaire Gallery!


Collage Gallery
With my limited stamping experience, I have found I prefer doing collages to creating cards in the usual sense of the word.
I've put my efforts up here mainly to encourage new stampers to try their hand at this very nice way to segue into stamping.
---
---
About Whiskey Creek Stamps (Home Page)
---
---
© Copyright 1996, 1997, 1998, 1999, 2000. Whiskey Creek Document Design. All rights reserved. No portion of this site, including all the text and images on this home page and any of the separate pages, may be copied, retransmitted, reposted, duplicated or otherwise used without the express written permission of Whiskey Creek Document Design .