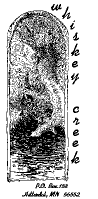 Plate 1 Card Gallery
When you click on a thumbnail, you will go to the page with the enlargement of the card. There you will find a link to the catalog page about each enlarged stamp on the page.
Rather than have a separate page for each card of the same subject, all three "Child Feeding Cat" cards are on the same enlargement page. Clicking on any of the images for "Child Feeding Cat" will take you to the same page with all three enlargments.

Broom

---
---

Child Feeding Cat



---
---

Papa Gontier Rose


---
---

Fruits of Summer


---
---

Sleeping Cat with Mouse
---
---

Farmgirl


---
---

Writing Table
---
---
About Whiskey Creek Stamps (Home Page)
---
---
© Copyright 1996, 1997, 1998, 1999, 2000. Whiskey Creek Document Design. All rights reserved. No portion of this site, including all the text and images on this home page and any of the separate pages, may be copied, retransmitted, reposted, duplicated or otherwise used without the express written permission of Whiskey Creek Document Design .