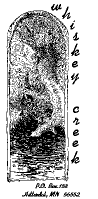 Child Feeding Cat
This is a favorite stamp of our customers -- and aren't these three cards stupendous!
Joanne Lee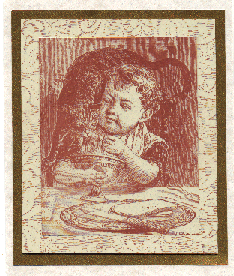 Debora Gribbon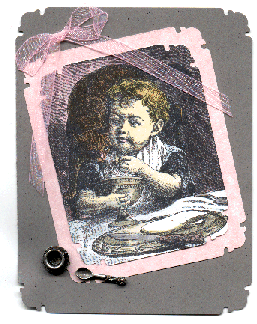 Bonnie Melquist
Bonnie stamped the image with Adirondack Denim on glossy card stock. Dickle cut edge. The image is mounted on periwinkle card stock over another layer of navy. The background is stamped with PSX Florish in Denim on glossy card stock.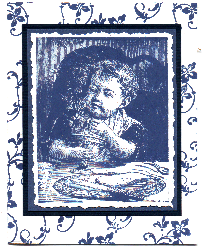 If you are interested in the details about this stamp, please see our catalog page for Child Feeding Cat.
---
---
About Whiskey Creek Stamps (Home Page)
---
---
© Copyright 1996, 1997, 1998, 1999, 2000. Whiskey Creek Document Design. All rights reserved. No portion of this site, including all the text and images on this home page and any of the separate pages, may be copied, retransmitted, reposted, duplicated or otherwise used without the express written permission of Whiskey Creek Document Design .