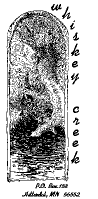 Angel of Peace
category: spiritual
catalog number: 2-2-5-D
series number 2
size: 2.75 inches by 3.75 inches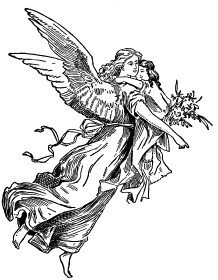 About this Image:
Another little lamb has gone
To dwell with Him who gave;
Another little darling babe
Is sheltered in the grave.
God needed one more angel child
Amidst His shining band,
And so He bent with loving smile,
And clasped our darling's hand.
From a postcard printed by the H.F. Wendell and Co., Leipsic, Ohio, dated 1904
price: $12.00
---
---
Frequently Asked Questions (FAQ)
About Whiskey Creek Stamps (Home Page)
---
---
© Copyright 1996, 1997, 1998, 1999, 2000. Whiskey Creek Document Design. All rights reserved. No portion of this site, including all the text and images on this home page and any of the separate pages, may be copied, retransmitted, reposted, duplicated or otherwise used without the express written permission of Whiskey Creek Document Design .