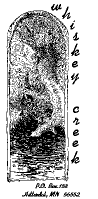 Christmas Ivy
category: botanicals
catalog number: 2-2-6-B
series number 2
size: 2.25 inches by 1.75 inches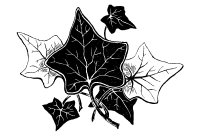 About this Image:
With the exception of the traditional carol "The Holly and the Ivy," we have lost almost all of our Christmas traditions linking ivy to this holiday.


The holly and the ivy,
When they are both full grown,
Of all the trees that are in the wood.
The holly bears the crown.
From an undated and unmarked Christmas card ca. 1900.
price: $8.00
---
---
Frequently Asked Questions (FAQ)
About Whiskey Creek Stamps (Home Page)
---
---
© Copyright 1996, 1997, 1998, 1999, 2000. Whiskey Creek Document Design. All rights reserved. No portion of this site, including all the text and images on this home page and any of the separate pages, may be copied, retransmitted, reposted, duplicated or otherwise used without the express written permission of Whiskey Creek Document Design .