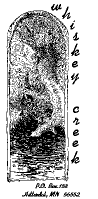 New Year's Angel
category: spiritual
catalog number: 2-2-1-D
series number 2
size: 2.5 inches by 3.75 inches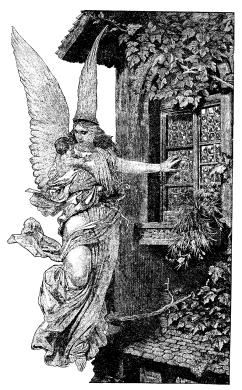 About this Image:
.... Tripping, slipping, skipping,


Like a child in its wooing grace,


With never a tear and never a fear,
And a light in the laughing face;


With hands held out to greet us,


With gay little steps to meet us,


With sweet eyes that entreat us,


The new year comes to its place.
From The Prairie Farmer, 31 December 1887.
price: $12.00
---
---
Frequently Asked Questions (FAQ)
About Whiskey Creek Stamps (Home Page)
---
---
© Copyright 1996, 1997, 1998, 1999, 2000. Whiskey Creek Document Design. All rights reserved. No portion of this site, including all the text and images on this home page and any of the separate pages, may be copied, retransmitted, reposted, duplicated or otherwise used without the express written permission of Whiskey Creek Document Design .