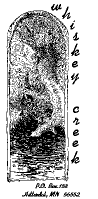 Florentine Frame
category: frame
catalog number: 3-4-11-G
series number 3
size: 5 inches by 7.25 inches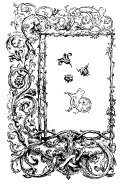 About this Image:
Each of Shakesperare's plays in Charles Knight's The Pictorial Edition of the Works of Shakspere has a frame page listing the cast of characters, and all are different.
From Shakespeare's King John .
price: $18.00
---
---
Frequently Asked Questions (FAQ)
About Whiskey Creek Stamps (Home Page)
---
---
© Copyright 1996, 1997, 1998, 1999, 2000. Whiskey Creek Document Design. All rights reserved. No portion of this site, including all the text and images on this home page and any of the separate pages, may be copied, retransmitted, reposted, duplicated or otherwise used without the express written permission of Whiskey Creek Document Design .