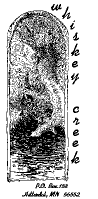 Male Angel
category: spiritual
catalog number: 4-5-1-D
series number 4
size: 3.25 inches by 3.5 inches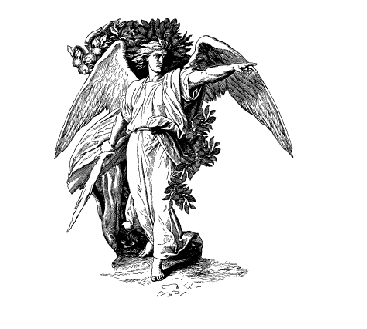 About this Image:
The garden God planted for Adam and Eve was a beautiful place. As long as they stayed there they had everything they wanted. Only the beasts and the birds were with them. The flowers were beautiful for them to look at, and the fruit they ate grew by itself, without their having to work to make it grow. But now they had to go and live in a place that was very different from this beautiful garden....An angel stands by the gate of the garden to keep them from going in there again.
Bible Pictures and What They Teach Us by Charles Foster, 1886
price: $12.00
---
---
Frequently Asked Questions (FAQ)
About Whiskey Creek Stamps (Home Page)
---
---
© Copyright 1996, 1997, 1998, 1999, 2000. Whiskey Creek Document Design. All rights reserved. No portion of this site, including all the text and images on this home page and any of the separate pages, may be copied, retransmitted, reposted, duplicated or otherwise used without the express written permission of Whiskey Creek Document Design .