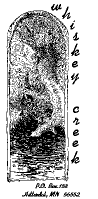 Flowering Dogwood
category: botanicals
catalog number: 4-5-5-D
series number 4
size: 3.5 inches by 3.75 inches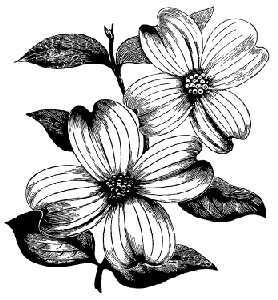 About this Image:
Throughout the States south of the Potomac the Flowering Dogwood grows in dense masses, and for weeks, while in blossom, the low thickets have from a little distance almost the effect of banks of snow. In the northern forests the shrub is more scattered, being found only as single specimens. The bark of the Dogwood is brownish green, and the leaves turn a reddish green in autumn, points of importance to planters, if they wish to produce the best effect. The Dogwoods, of which no less than ten species are natives of the United States, are mostly shrubs, and several of them are well worthy of cultivation. Some of them have conspicuous red bark, very bright and pleasing when the branches are denuded of leaves. Loudon in his "Arboretum" says of the derivation of the name: "From cornu, a horn; the wood being thought to be as hard and durable as horn."
The Prairie Farmer, January 29, 1887
price: $12.00
---
---
Frequently Asked Questions (FAQ)
About Whiskey Creek Stamps (Home Page)
---
---
© Copyright 1996, 1997, 1998, 1999, 2000. Whiskey Creek Document Design. All rights reserved. No portion of this site, including all the text and images on this home page and any of the separate pages, may be copied, retransmitted, reposted, duplicated or otherwise used without the express written permission of Whiskey Creek Document Design .