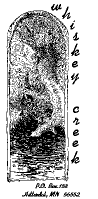 Fan Puzzle
category: accessory
catalog number: 4-5-9-C
series number 4
size: 2 inches by 2.5 inches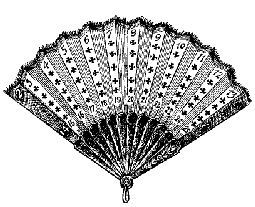 About this Image:
There are in this puzzle twelve words, each containing seven letters. From 14 to 2, to lap over; from 15 to 3, to effuse; from 16 to 4, to note carefully; from 17 to 5, to step beyond; from 18 to 6, a sea-port town of Italy; from 19 to 7, pertaining to the Empire of Turkey; from 20 to 8, without study of preparation; from 21 to 9, gross injury; from 22 to 10, one who holds an office; from 23 to 11, the wife of Mark Antony; from 24 to 12, a station at a distance from the main body of an army; from 25 to 13, an affront. The row of figures from 14 to 25 all represent the same letter. The row of figures from 2 to 13 represent letters which spell a word meaning to overpower by weight.
St. Nicholas Magazine, May 1883
Please note this is an unmounted stamp. Price: $6.00 plus shipping.
---
---
Frequently Asked Questions (FAQ)
About Whiskey Creek Stamps (Home Page)
---
---
© Copyright 1996-2003. Whiskey Creek Document Design. All rights reserved. No portion of this site, including all the text and images on this home page and any of the separate pages, may be copied, retransmitted, reposted, duplicated or otherwise used without the express written permission of Whiskey Creek Document Design .