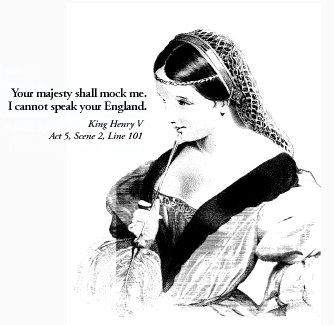 Document Design Online Journal served a purpose in the early internet days when the web was just taking shape, documenting some of the changes that were coming down the pike. All that is history, now, as the web has matured into a shape that ever morphs into something else, often bigger, buggier, and less user friendly, especially to those of us who prefer to use something tried, true, and rarely destructive to our stable operating systems.
No longer is there much of a wish list for Pagemaker 7 since Adobe has decided to abandon the loyal users of Pagemaker, some who remember version 1, as it frantically tries to capture the Quark lovers with InDesign. Adobe has treated loyal Pagemaker users abominably. Their marketing people evidently don't understand customer loyalty.
Nifty sites like onelist have been gobbled up by e-groups, and now e-groups by yahoo in one of the most abominable, unthinking dot.com takeovers I've ever observed.
Web browsers have become greater and greater memory hogs as companies keep making them try to be all things to all people. When will they catch on that no one is really interested in another bell and whistle. All they really want is reliable performance.
The in rags are bemoaning the demise of the dot.com bubble. But no one seems to notice that the real winners here are the little guys. The ones who have taken this wonderful medium and made it work for them without shoving all kinds of bloated technology down the throats of those who visit their sites.
I've left the material up here because, well, I can. The book review section I continue to add to and maintain, including reviews of hopelessly old books. Many of these are available online as used books, and frankly, some of them will never outgrow their usefulness. There are those who still dare to speak of Elements of Style after 50 years.


Book Reviews

The Brain-Mind Connection

Editorials

Articles
---
---
Oh, about King Henry's Katherine. One of Whiskey Creek Document Design's vintage etchings.
We appreciate comments from visitors.
Whiskey Creek Document Design's Home Page
---
---
---
---
© Copyright 1996-2003 Whiskey Creek Document Design. All rights reserved. No portion of this site, including all the text and images on this home page and any of the separate pages, may be copied, retransmitted, reposted, duplicated or otherwise used without the express written permission of Whiskey Creek Document Design