Creating Killer Web Sites:
by David Siegel

First generation web design, Siegel says in Creating Killer Web Sites, was ascii-based, controlled totally by the computer universe. Second generation design allowed a few features such as blinking text and tables with certain browsers, but was still basically controlled by the computer environment. Third-generation web site design, Siegel says, is driven by the actual layout issues of good design.
The first edition of this book, subtitled The Art of Third Generation Site Design, clearly stood out from the other design books, discussing web page design rather than html code, per se. He recommends, for example, that blinking text be avoided because it irritates many people. There should be no links, he suggests, within frames since these are likely to cause a lot of problems. The book provides many examples of good design from many actual web pages, with descriptions of how to accomplish these layouts.
Printed in full color on heavy paper stock with generous white space, this book reminds me in many ways of David Ogilvy's Ogilvy on Advertising. In short, this book has the look and feel of an art book while at the same time providing the user with the information to produce well-designed web pages.
In this second edition, the book has been greatly expanded and revised and includes updated information for HTML 4.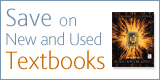 ---
---
Books Reviews About Brain-Mind Connection
Back to Whiskey Creek Document Design's Home Page
---
---
© Copyright 1996-2003 Whiskey Creek Document Design. All rights reserved