Designing Web Graphics 2
by Lynda Weinman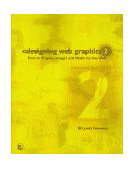 Designing Web Graphics 2 is the second edition of Linda Weinman's well-known introduction to web graphics. Although the technologies change, the book is still intended as a good introduction for those just getting into web page design and production, and hence the descriptive information about the general approach of the book remains germaine.
Weinman, a media instructor, understands the differing roles of programmers, information designers, and visual designers, but her intent in his book is to cover these varying perspectives with the artist's eye in mind.
Weiseman compares what a page design looks like from browser to browser and platform to platform. Everyone tells web page designers to try out their pages on as many different platforms as possible, but in reality, this isn't always possible. By giving sample screen shots of a given page across different environments, designers can get a pretty good feel for what they need to watch out for in their particular case. This is the kind of information that can make a tremendous difference to designers by giving them an overall big-picture notion of what they have to deal with in designing web pages, even though they still need to check their pages on actual browers.
This book provides good, basic web page information, especially for those new to dealing directly with HTML code.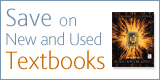 ---
---
Books Reviews About Brain-Mind Connection
Back to Whiskey Creek Document Design's Home Page
---
---
© Copyright 1996-2003 Whiskey Creek Document Design. All rights reserved