Book Reviews
It's hard to keep up in any profession, but as document designers are expected to take on more and more tasks in response to the digital explosion, the job of keeping up becomes Herculean. Books and professional journals help, but how can readers find out which books contain the kind of information they are looking for without trekking to the neighborhood book store?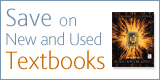 By reading reviews. But not just any reviews. By reading reviews written by people grappling with the same professional problems. You can find those reviews right here.
I have been reviewing books for a number of years, which way outlasts the print life of most publishing houses these days. I've left the reviews up here because sometimes it's nice to just go down memory lane a bit with where design has been. More importantly, some of these books go on to become classics, like the inimitable Elements of Style.
Best of all, many of these out-of-print books are often available online as used books, whether it's amazon.com, half.com, or e-bay. One more reason to keep up the old reviews.

Writing


Anne Hart. Cyberscribes.1 The New Journalists. San Diego, CA: Ellipsys International Publications, Inc, 1997.

Technical Writing


Document Design

Dierdre W. Honnold. English With Ease. Carmichael, California: Wordwrights International, 1996


Dr. Brad Mehlenbacher comments relays some of the comments of his students on using Karen Schriver's book in his technical communication classes at North Carolina State University.


Creating Web Pages

Tara Calashain, Rael Dornfest, and DJ Adams. Google Pocket Guide.. Sebastopol, CA: O'Reilly, 2003.


Debora S. Ray and Eric J. Ray. HTML for Dummies Quick Reference. Foster City, California: IDG Books Worldwide, 1996.


Web Page Design


Lynda Weinman. Designing Web Graphics 2. Indianapolis, Indiana: New Riders Publishing, 1997.


John Plunkett and Louis Rossetto, designer and editorial directors. Mind Grenades: Manifesto from the Future. San Francisco, California: HotWired, 1996.

Computer Culture





---
---
Mind-Brain Connection Book Reviews
Back to Whiskey Creek Document Design's Home Page
© Copyright 1996-2003 by Whiskey Creek Document Design. All rights reserved.