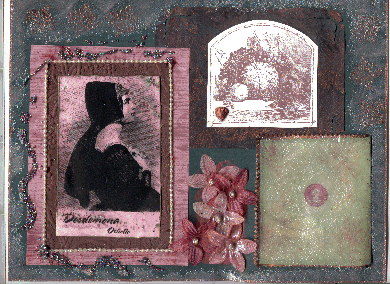 Whiskey Creek Stamps
A Labor of Love
With any labor of love, it's really hard to come to a decision about what to do when you move on to other things. Since much of my work and my interests have overlapped, it is an especially difficult decision about what to leave behind as you move in new directions and what to maintain, at least in a minimal way.
My stamps have always been a labor or love. Etchings have a magical quality about them that has always intrigued me. How artists could put such life into images with the stroke of a pen, or a copper plate with lines, many lines, but still, "just" lines. No color. No tricks to give the allusion of depth to a flat surface. Just lines, made by incredibly talented artists.
With any small business, much hinges upon a single person. And Whiskey Creek Stamps is no exception. I came to stamping from a print background, and I have come to a time in my life when I must now return to my origins. Writing.
Although I knew I was moving in new directions, I thought that as long as I had inventory, I would continue to create catalogs and make what I have available to stampers. I offered to put stampers on a waiting list and let them know when my next catalog came out. As I move more and more back into writing, I realize this is not going to happen.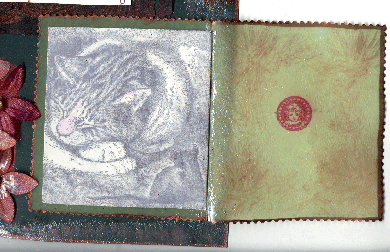 Over the past five years I have mailed 4500 catalogs all over the world. I still believe catalogs should be free, but as I am now writing full time on short deadlines, it's becoming quite clear to me that the catalog is one more of those things I used to do that I can no longer continue.
So what is to become of Whiskey Creek Stamps?
I will continue to offer my stamps, and at this time, have all of them in stock. However, as I have already announced, I will be offering my stamps only as unmounteds. The pricing will be half the cost of the mounteds stamps, plus $1.
I will still offer Alphabet Solitaire as long as it is in stock, and I will continue to offer the U.S. Post Office template as long as I have it in stock.
The same for my images on acetate.
While I still have rollers (or brayers, as they are sometimes called), and the Heat-It Embossing Tool, when these are gone, I will not be reordering.
I no longer have any detail embossing powder or Adirondack pads or reinkers, but Rena Rustad, The Prairie Stamper, carries these, and I have a link to her web page if you need these products.
Right now, I do have the complete range of Printworks pads and reinkers, but again, when these are gone, they are gone.
Of course, I will keep stamp stories here and may well add to them from time to time, and I will keep my card gallery up, as well as projects with instructions.
And finally, I wish to thank all of my many customers over these past years, and their taking the time to talk to me about stamps, stamping, and the many beautiful and unique ways cards they have sent me using Whiskey Creek Stamps.
Diane Haugen
---
---
About the collage on this page: I used several Whiskey Creek Stamps in creating this collage, plus one of the acetate Shakespeare's Women images, Desdemona.
I have found that as a stamper, I prefer a larger canvas, and collages allow me the freedom to expand beyond standard card sizes.
---
---
Frequently Asked Questions (FAQ)
---
---
© Copyright 1996-2003 Whiskey Creek Document Design. All rights reserved. No portion of this site, including all the text and images on this home page and any of the separate pages, may be copied, retransmitted, reposted, duplicated or otherwise used without the express written permission of Whiskey Creek Document Design.