Whiskey Creek Document Design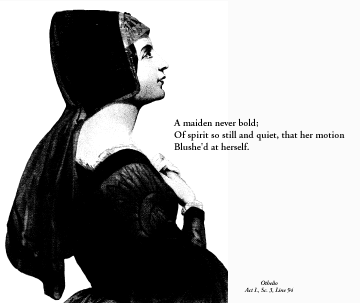 Welcome to my portfolio, samples of the books I have designed and packaged as well as books I have written, and proposals for books and products I would like to create.
What's Desdemona got to do with all this?
I like vintage etchings and use them in my design and book packaging. And to create rubber stamps.
Or Alphabet Solitaire, a game I created for preschoolers.
And a lovely set of Shakespeare's women on acetate for stampers and scrapbookers to embellish their art.
You will find Desdemona there.
---
---
Books I've Designed
Books I've Written
Book Proposals
---
---
© Copyright 1996-2003 Whiskey Creek Document Design. All Rights Reserved. No portion of this site, including all the text and images on this home page and any of the separate pages, may be copied, retransmitted, reposted, duplicated or otherwise used without the express written permission of Whiskey Creek Document Design