---
---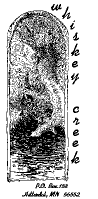 Techniques for Working with
Highly Detailed Stamps
If you've always wanted to try your hand at stamping with highly detailed stamps, jump right in and have a ball! There's a few things you should know about before you begin, but that shouldn't interfere with your fun.
use glossy card stock
Your instinct with these stamps is to use uncoated card stock -- but start with glossy. Yeah, yeah, some people really dislike the stuff, but until you get a feel for these stamps and what will work with them, stick with the glossy stock.

Vellum also works since it's nonporous.



use padding under your paper
A lot of people talk about using some sort of paper or cushion under their stamps, but with detailed stamps, it really seems to make a big difference.

Padding doesn't mean one measly paper towel. It means several soft fluffy paper towels, or perhaps last weeks ad section from your Sunday newspaper.



try different kinds of inks
Dye inks seem to generally work better with detailed stamps than pigmented inks, probably because the pigment tends to clog up the many shallow lines. But even among dye inks, the results can vary tremendously. If you don't like the results with one type of ink pad, try a different one. Even different colors of the same brand pad can make a big different in how a stamped image looks.

We have found Printworks (we will soon have a source for these for you) dye ink pads work the best for us, but Mulberry Street pads also work well, and so do Adirondacks. Try what you have and see which ones work best -- you'll be in for some interesting surprises!



details get clearer as the ink dries
What looks like a solid area of the stamped image may well reveal subtle detail after the image dries. No, you're not imagining things. It's true. You can watch that solid no-detail wet area turn into a textured finish right before your eyes -- like magic!



some people like brayers for inking
A lot of people who work with detailed stamps like to brayer on the ink. I am personally not real enthusiastic about brayers, probably because I always seem to get more ink on my arms than on the stamp. But if you enjoy using a brayer for inking stamps, by all means give it a try.

Especially if the stamp just won't seem to work with the direct-to-ink method.



three times's the charm
For some reason I have not been able to determine, these detailed stamps will often stamp unevenly the first and second time you ink them up. Then, magically, the third time, they stamp perfectly.

I thought I was doing something wrong, but when I mentioned this to another stamper, she said oh, yeah, she always has to stamp a couple of test images before she gets the ink well distributed over the stamp.



clear embossing powder works well
You can used colored embossing powder with these stamps, especially white, so you can color on the back of vellum. But generally the detail is lost with embossing powder and what were close lines will become a solid sea of embossing powder.

We do, however, use a lot of clear embossing powder with these stamps. Gives the images an added dimension.



defects are more common with detailed stamps
There seems to be some knee-jerk reaction to deeply etched stamps and I have even seen companies who produce stamps made from etchings claim they are deep etched. If the stamp is deep etched, the impression you get will lack the detail of Whiskey Creek Stamps. There's a place for deep etch and there's a place for low etch. A deep etch, in and of itself, does not determine the quality of the stamped image.

Because of the fine lines and low etch of these stamps, there can be a larger percentage with defects in the rubber than with deeply etched, simpler stamps. The key word here is simple. The more complex the stamp, the more opportunity there is for some invisible flaw in the rubber to create a hole in your stamped impression.

If you're working with the outline of a baseball, there's lots of room for error and yet still have a stamp that works well. If you're working with a Whiskey Creek Stamp which was produced from a 2400 dpi negative of an etching. . . well, there's lots of lines there that have to work together perfectly.

If you are having trouble with a Whiskey Creek Stamp, always let us know. We replace any stamp which is defective -- and one of our customers got two of these in a row! No stamp manufacturer likes this to happen, but sometimes it just does. We want our customers to be happy!
---
---
About Whiskey Creek Stamps (Home Page)
---
---
© Copyright 1996, 1997, 1998, 1999, 2000 Whiskey Creek Document Design. All rights reserved. No portion of this site, including all the text and images on this home page and any of the separate pages, may be copied, retransmitted, reposted, duplicated or otherwise used without the express written permission of Whiskey Creek Document Design.