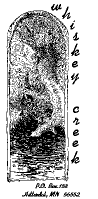 The Joys of Collage
I have to confess that I really don't like to make cards.
You've got to be kidding, you say? What on earth is someone doing in the stamps manufacturing business when she doesn't even like to stamp!
Well, hold on there a minute. I didn't say I didn't like to stamp. Just that I don't like to make cards.
We all know there's all kinds of things you can do with stamps besides ink them up and slap them down on that measly little 4.25 inch by 5.5 inch piece of cardstock.
It's the size of the card that seems so boring to me. I tried. I really did. But how many ways can you stamp that tiny little bit of space and make it look different from all the other cards you make? Before long I'm in a rut. All my cards look the same.
So I found myself trying to make that working space bigger. Take that anemic little piece of cardstock with it's smartly stamped image and somehow append it to a bigger piece of paper.
I'm not talking layering here. I mean plopping that little piece of paper down in the middle of a bigger piece of paper. And maybe then even a bigger piece of paper. I just couldn't help myself. Because how else was I gonna get all those beads, dried flowers, strings of fiber, and rocks from my last walk along the beach to fit on that card?
I was feeling really guilty about all this until someone told me it was O.K. to make collages instead of cards. You could still call it stamping as long as there is one image somewhere on your creation.
Well, that changed my life! I could now play with bigger pieces of paper, but it's still hard to stuff that pile of rocks into an envelope and convince the post office it's really a nicely behaved letter. My collages had a habit of growing tall as well as wide.
Although the card I sent my son for his birthday didn't show up until a month later. Considering that it was designed to expand like a slinky and had a metallic star of some sort in the middle to keep the stretchy string from pulling out, I can only assume it made a side trip to the post office's "suspicious mail" room to see if it would self-destruct.
Now there are times I really do get a little carried away with this tall business when I actually have to put these cards in a box to mail them.
But what joy, what incredible pleasure to be able to add something here, stuff something in there, glue something over that hole you didn't intend to make with the Exacto knife, and generally build a thing of beauty over time. A chance to walk by the work in progress day after day, trying something here, finding something better there. Possibly even noticing the next element jump off the table and say "take me, take me!"
Collage is heaven for people like me who can never really bring themselves to follow directions exactly. There's just too many ideas popping up in my head when I watch someone show me how to do something. No way am I going to do it exactly as I was shown.
Directions -- recipes -- are only guides, aren't they? Does anyone ever follow them to the letter? Well, yes, sometimes the food isn't edible, but there are times that the creation is absolutely superb. Of course, you'd be hard pressed to make the same dish a second time, but the memories are wonderful.
So forget the cards. Bring on the collage with a capital C.
And the very best part of all -- no two are ever alike.
---
---
Frequently Asked Questions (FAQ)
About Whiskey Creek Stamps (Home Page)
---
---
© Copyright 1996, 1997, 1998, 1999, 2000 Whiskey Creek Document Design. All rights reserved. No portion of this site, including all the text and images on this home page and any of the separate pages, may be copied, retransmitted, reposted, duplicated or otherwise used without the express written permission of Whiskey Creek Document Design.